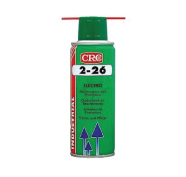 CRC 2-26
Prevents corrosion by displacing moisture, restores resislance values by reducing current leakages.
Cleans, lubricates, protects, penetrates, and loosens corrosion. Can be used on all metals and alloys.
500 ml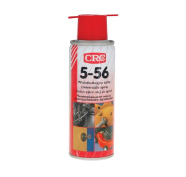 CRC 5-56
Multipurpose service spray. The thin oil with additives loosens rusted screw connections, lubricates hinges, locks, stops squeaks and squeals. Displaces moisture and thus enables to start wet engines and prevents electrical failure.
400 ml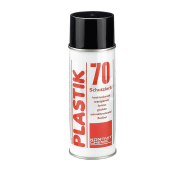 Kontakt Chemie Plastik 70 PCB Lacquer
A fast drying, transparent Acrylic coating
400 ml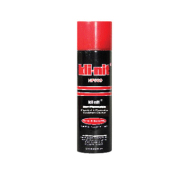 Kli-nit CT-2
CT-2 Electrical Contact Cleaner electrical contact cleaner is used to remove contaminants that could provide a path for tracking or arcing and to remove grime that may be insulating and cause overheating.
200 ml, 350ml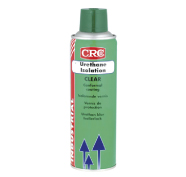 CRC Urethane Red
Coats provides an air curing conformal urethane type coating that insulates electrical/electronic equipment, seals out water and moisture and acts as a barrier for contaminants. CRC Urethane Coats dry fast and adhere well.
300 ml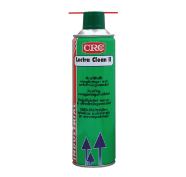 CRC Lectra Clean
Crc Lectra Clean is Non-ammable electrical parts cleaner. A heavy duty degreaser with strong cleaning action and fast evaporation
400 ml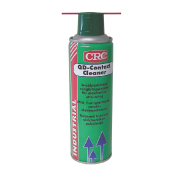 CRC QD-Contact Cleaner
Quick drying, plastic safe formula leaves no residue. Ideal for applications where lower ashpoing materials can be tolerated. Helps prevent contact failureQ
300 ml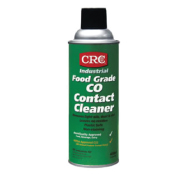 CRC CO-Contact Cleaner
CRC CO Contact Cleaner is a technically proven, stable, inert, plastic safe formula. It is a high purity non-staining, cleaning solvent, with rapid evaporation.
400 ml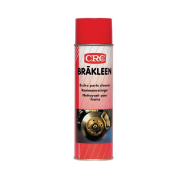 CRC BRAKLEEN
Chlorine-free formula that quickly removes brake uid, grease, oil, and other contaminants from brake linings and pads.
300 ml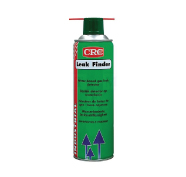 CRC Leak Finder
Water-based gas leak detector. A water-based formulation, containing surface-active and anticorrosion agents and stabilisers.
300 ml